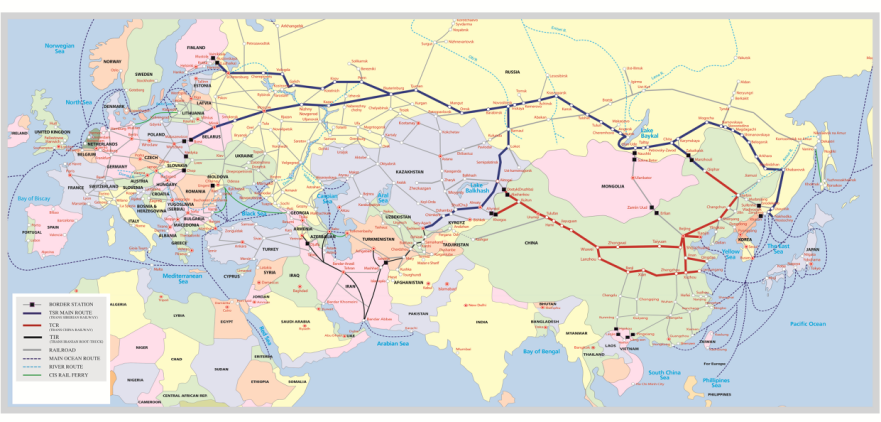 We focus on international railway transportation and we provide import and export service for wagonsand containers to Kazakhstan,Turkmenistan, Kyrghyzstan, Tajikistan, Uzbekistan, Russia, Mongolia, Ukraine, Azerbaijan, Armenia, North Korea, Vietnam and the CIS countries. Apart from this, we can also provide one-stop logistics service including the follow-up service.
The major transportation routes:
1.China--Alashankou/Dostyk- Kazakhstan, Uzbekistan, Kyrghyzstan,Tajikistan, Turkmenistan, Russia and block train to European countries.
2.China--Manzhouli/ Zabaikalsk-- Russia、Ukraine、Azerbaijan、 Armenia
3.China--Erenhot/ ZamynUud--Mongolia
4.China--Suifenhe/ Grodekovo--Russian Far East area
5.China--Dandong/Sinuiju--North Korea
6.China--Pingxiang--Vietnam
Our company providing containerrent transportation service to the five countries in central Asia, Russia,Mongolia and other CIS countries. We can also assist the clients to&nbs p;buy second- hand containers and provide serial services of customs clearance from the departure station,inspection declaration, insurance, CY-CY transportation, trailer, loading and unloading and reinforcement.
SDI Logistics Co., Ltd ( WCA MEMBER NO.75660)
Hot Tags: railway service - sdi, company, cheap, low price, high-quality