Our Services
Sea Freight-We provide professional tailor made services in sea freight/ocean freight as we have offices and agents all over the world.
Air Freight-Speedy and timely delivery are our "target angle".
Logistics-Warehousing, pick-up/delivery, customs clearance, sorting/repacking/relabeling with all kinds of logistics needs.
SDI Logistics has been developing the China market over many years. A full range of service is being offered from Shenzhen with a worldwide network of professional agents. We operate services to and from major ports and continents.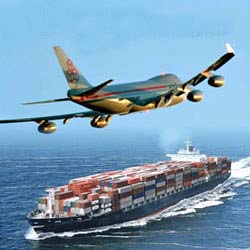 Trucking Service
SDI Logistics owns 120 trucks which can meet your needs even in peak season. We will stick to the business philosophy: "Customer-oriented, safety comes first, abidance to the credit standing and emphasis on efficiency."
We provide high quality services to our clients.
Strong transportation ability
Whole truck transportation
Trucking & hauling
Transportation between mainland and Hong Kong
Dangerous cargos transportation
Customs Clearance Service:
Import/export customs declaration, trans-customs and customs refuse
Being agent for commodity inspection of kinds of export goods
Experienced, dedicated in providing overall and speedy service for clients.
Being agent for FA, CO, FM and other certificates.
Documentation Agent Service:
Offering a full set of customs clearance documents and other documents for the importers and exporters in accordance with requirement of L/C.
Being agency for import & export customs clearance, commodity inspection, etc.
We will strictly observe the profession morality and keep their business secret.
Import & Export Service:
Offering export tax rebates service.
Being agent for loan collection, for issuing and collecting letter of credit.
Being agent for procurement.
Being agent for import sea transportation, customs clearance and trucking services.
NOVCC (09259)Certificate
With NOVCC (No.: 09259) certificate, SDI is rich in freight forwarding. We have agents covering 60 countries and regions in the world, aiming to offer excellent freight forwarding service for our customers.
Hot Tags: cheap sea freight from shenzhen to abu dhabi, company, cheap, low price, high-quality